BREAKING NEWS
May 7, 2007
Foreclosures Continue to Rise
The number of Wisconsin homeowners facing foreclosure keeps rising. As of April 30, foreclosure filings totaled 6,284, a 23% year-over-year rise.
"Rising property taxes, higher energy costs, higher costs for food and health care - a lot of things are escalating more than paychecks," said Kathryn Crumpton, manager of Consumer Credit Counseling Services of Greater Milwaukee.
"But some people just bought too much house," she added. "They got in on a song and a prayer, with little to nothing down, and they haven't saved."
Calls are pouring in to Crumpton's non-profit agency these days from debt-ridden homeowners desperate to save the roofs over their heads. Her advice: "Increase your income, lower your expenses and find out if you can restructure your debt."
Her comments followed Monday's grim news: Creditor court actions to seize homes of defaulting home-loan customers are running 30% to 55% higher in this year's first four months than a year.
Glendale homeowners Tammy and Crin Forbes consider themselves hit by both bad luck and bad lending. When they were late meeting monthly payments, the lender called the loan.
"It says right on the mortgage bill, 'If you have problems, talk to us.' We tried. We asked to get a forbearance so we can recover. They said no. They filed foreclosure against us in January," Tammy Forbes said. "It's absolute May 30."
Lenders stress that self-interest motivates them to go the extra mile for troubled borrowers; they don't want to be saddled with vacant houses. But helpfulness is not what borrowers report to Crumpton and Bethany Sanchez, director of community and economic development for Metropolitan Milwaukee Fair Housing Council.
"Trying to talk to your lender usually means being on hold," Crumpton said. "And who even knows who has the mortgage anymore, after it's been sold four or five times."
Milwaukee Journal Sentinel
May 2007
S
M
T
W
T
F
S
1
2
3
4
5
6
7
8
9
10
11
12
13
14
15
16
17
18
19
20
21
22
23
24
25
26
27
28
29
30
31

Pulled Under by the Life Saver of Financial Innovation


By: Pete Kendall, May 8, 2007
The influence of finance has been growing for three decades, but only now is its "magnitude and persistence" itself the reason for the boom. The psychology is so powerful, and dangerous, that many of the financial system's most fundamental weaknesses are listed as strengths: it's "easier for the less creditworthy to borrow than ever before;" "the biggest banks don't hold much debt, having sold it on to others;" securitization has distributed debts "far and wide, so no single holder has significant exposures;" derivatives insure "the holders of debt against losses." But the pervasive spread of risk doesn't mitigate it, it simply intensifies it and snares everyone.
The Elliott Wave Financial Forecast, January 2007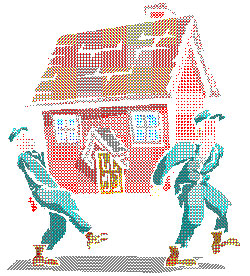 This is borrower's-eye view of the securitization whipsaw that The Elliott Wave Financial Forecast has been discussing since the middle of last year. EWFF anticipated a reversal in which the influence of financial engineering would shift from contributing mightily to the upward charge to weighing down the markets and economy last summer. Here's an update from this month's EWFF Special Report:
Last summer when the industry's bust was still under the radar, many claimed that the situation was not serious because the industry's high levels of securitization, i.e. the ability to package loans and sell them, meant that the risks were widely spread and thus less dangerous. But our contention was that the "innovation" was more likely to broaden the impact of decline, not contain it. In July of last year, when the public was being drawn into the market for these complex structured debt products, EWFF noted that the "separation between issuers, who are intimately familiar with default possibilities, and holders has gotten wider and wider. The passing off of structured products to the public shows that they are now completely divorced." We also offered the following quote from the "dean of derivatives," Louis Ranieri: "By cutting [a derivative] up in so many ways or complicating it by so many levels, do you still have clarity...on the nature of the underlying risk? It's not clear that we haven't gone, in some ways, too far."
Nine months later Ranieri answered his own question when he told the audience at the Milken Institute Global Conference that, for the first time in history, the median home price in the United States is likely to decline in 2007. He added that rather than mitigate the fall, securitization will likely compound losses because there will be greater difficulty in working out defaults. He said that the vast majority of problem loans are securitized, as opposed to individual portfolios in past credit crises. Instead of a single lender, there are now many, many interests in most mortgages. This means that more parties must comply with the terms of each default. The May issue of EWT notes that as the decline gathers steam, this will slow down decision making enough to turn even a mild recession into "systemic disaster." In this way, the financial engineering that pushed debt levels, valuations and investor optimism through the roof on the way up reverses and will foster an atmosphere of rising caution, falling prices and ill will.
Post a comment

RECENT ARTICLES

May 18, 2007
As Inflation Gets Stamped Out, Drivers Hit the Brakes
read more
May 17, 2007
You Could Have Read It Here First, Mr. Attorney General
read more
May 15, 2007
From Near Nation to Gangs, Gaza Reflects the New Order
read more
May 14, 2007
Early Trading Post Marks the Spot 'Where It All Started'
read more
May 11, 2007
Symphony Hall Presents a Rising Bull Market in Anger
read more
ARTICLE COMMENTS