BREAKING NEWS
January 16, 2008
Hunkering Down For The Recession
A self-reinforcing downturn has begun. The decline in December holiday sales will pull down production, adversely affecting employment, which, in turn, will reduce incomes. And lower incomes will pull down sales this winter.
We are at a significant inflection point. You may have noticed that everyone running for the White House has taken note and suddenly come up with not-so-daring stimulus programs.
Other signs of an impending recession include a 2.75% yield on two-year Treasury notes and the level of the Russell 2000 index, which isn't far from an official bear market, again according to Merrill Lynch.
What we are clearly embarking upon is a month-by-month recession watch, which will be testing for "a significant decline in economic activity, spread across the economy, lasting more than a few months"--the definition of recession at the Web site of the National Bureau of Economic Research. A unit of this bureau is the one body with the power to officially declare that we are in a recession and when we entered it.
Above all, don't be convinced that any potential recession will be short-lived, despite all the talk of the Fed jumping in or a big stimulus package barreling through Congress. The economy is like a roller coaster: It's cyclical, but it has to hit some kind of bottom before it starts to turn back up--no matter who's pushing (and how hard) at the back end.
"At the Financo dinner [Tuesday] night, CEOs from the top retailers, J.C. Penney, Neiman-Marcus, Bloomingdale's, Saks, Warnaco, Bergdorf, Levi's, Retail Ventures [Filene's] said that the fourth quarter was generally shockingly bad in different degrees to almost everyone," said Bud Konheim, CEO of Nicole Miller, the women's clothing company. "The forecast was continued pressure because of deteriorating customer confidence--oil prices, the housing market, mortgage mess, stock market."
Forbes
April 2008
S
M
T
W
T
F
S
1
2
3
4
5
6
7
8
9
10
11
12
13
14
15
16
17
18
19
20
21
22
23
24
25
26
27
28
29
30

Road Signs: Staying a Step Ahead of a Big Economic Turn


By: Pete Kendall, January 17, 2008
The contraction is on its way.
The Elliott Wave Financial Forecast, December 2007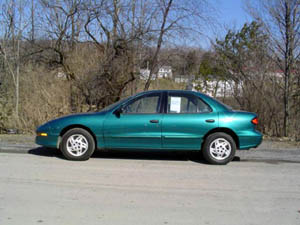 The "recession" comes as no surprise to subscribers. The December issue of The Elliott Wave Financial Forecast highlighted the case for an economic contraction with an extensive "recession coming" edition to our Economy & Deflation section. With the help of various leading indicators, including key charts of housing, copper prices and help-wanted advertising, EWFF showed very clearly that a recession was at hand. Its presence is now unmistakable in all the "stimulus package" talk and the Philadelphia Fed's Business Conditions index. which just plunged to -20, its lowest reading since the outset of the last recession in 2001.

In January, the Economy & Deflation section followed with another set of charts and indicators that covers the nature and depth of the recession. Here's a story that hints at another possible indicator we'll call the "Broken Down Cars by the Side of the Road Signal:
Frigid Temps Boost Wrecker Business
The freezing temperatures in South Georgia the last three days have been miserable for people, and their cars.
Wrecker service companies and auto repair shops have seen their business skyrocket, as the cold weather causes many cars and trucks to freeze up and break down.
Another car that would not start because of the cold weather is towed to an auto shop. For wrecker drivers, the freezing temperatures have meant a lot of overtime. Wrecker Driver John Galbert said "late nights, early mornings."
WALB News 10 (Albany, Ga.), January 4, 2008

The article blames the uptick in tows on the weather, but cold weather happens every year without a corresponding spike in wrecker business. For about two months now I've been noticing a rise in the number of abandoned cars by the side of our local highways and wondering if it might be a subtle measure of tough times. It takes me back to 1992 when the economy was coming out of a soft period. I had just moved to the Gainesville, Ga. from up north. At that time, it was also common to see several disabled and/or abandoned cars on a single trip up and down the local stretch of freeway. I thought it must be some kind of southern thing, but as the 1990s wore on, the economy strengthened and the shoulders of the road cleared. Only in recent weeks have the multiple roadside breakdowns reappeared. It makes sense that breakdowns and abandonments would rise as tighter finances cause motorists to scrimp on maintenance and forego immediate roadside assistance that they cannot or will not afford. This is strictly anecdotal, but sometimes the most informative economic data is what we see plainly in the world around us.
Post a comment

RECENT ARTICLES

April 2, 2008
Reality of Private Equity Has Only Just Begun to Appear
read more
March 31, 2008
Winds of Reform Are Way Too Strong for a Short-Term Top
read more
March 12, 2008
New Diamond Ring Style Makes a Killer Statement
read more
March 10, 2008
Carlyle's Forced Sales Herald the New 'Wallpaper Era'
read more
March 7, 2008
Congress Grills Bankers; 'Oversight Reform' to Follow
read more
ARTICLE COMMENTS